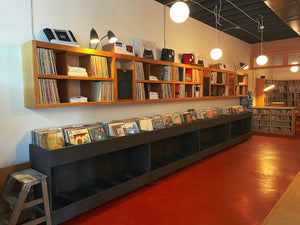 Hybrid Records: More Than Music
Hybrid Records was founded in November of 2015 with the expressed intent of creating a community around the passion to discover and create art. We specialize in buying and selling vinyl records, focusing on purchasing vintage record collections and bringing in new vinyl from indie artists and labels.
In 2022, we relocated to Downtown Corpus Christi to contribute to the revitalization of our historic Downtown!
417 Peoples St. Corpus Christi, TX 78401
Hours: Tuesday-Saturday 11:00-7:00